This year marked the seventh consecutive September where the Conicelli dealerships were focused on donating new winter coats for needy local kids, through the Auto Dealers Caring for Kids Foundation's "Driving Away the Cold" program. We promised one new coat for every car sold, and the results are in.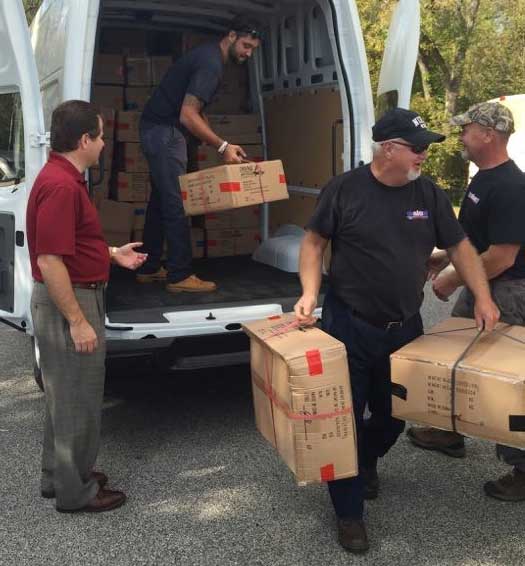 It was another record-breaking year, with the Honda, Hyundai, Nissan, and two Toyota dealerships contributing a total of 1452 new coats!
So, on Thursday, October 22, Conicelli employees were recruited to deliver the first batch of coats for this year, to the Carson Valley School in Flourtown. Led by Dominic Conicelli, Jr., the group delivered 762 brand-new winter coats to the Carson Valley students.
Then, on October 23, the Conicelli group gathered again, this time to visit the Frederick Douglass School in Chester, where they delivered 288 new coats to the students there. Additional trips will be made in the near future to deliver coats to Macedonia Baptist Church and the Missionary Sisters of Charity, both located in Norristown.
In just seven years, the program has given the gift of a new winter coat to nearly 178,000 children.
For more information on
Caring for Kids
, or to volunteer, visit http://www.caringforkids.com.