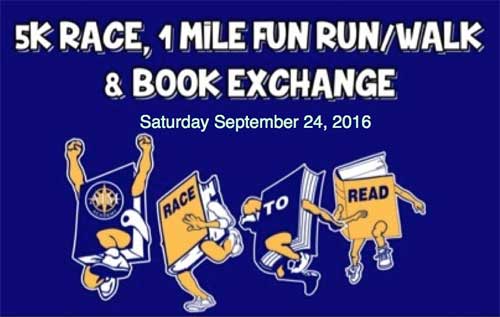 Join students, parents, faculty, staff, and the community on Saturday September 24, 2016 for the
5th Annual Race to Read
, a 5k Run and 1 Mile Fun Run/Walk and Book Exchange.
This event will take place along the Schuylkill River Trail, with the start/finish line located at the
AIM Academy
at 1200 River Road in Conshohocken, across from the Miquon station.
AIM Academy pioneers the technology and techniques proven to benefit children with language-based learning differences. With an advisory board of world renowned researchers, AIM is uniquely positioned to be on the forefront of cutting edge advances in educating children who learn differently.
AIM is driven by the belief that children who learn differently challenge conventional ways of thinking. When students with language-based learning differences are given the right tools and strategies they are often able to turn their talents into successful businesses and careers. They learn how to use their "disability" to their advantage.
Conicelli Autoplex is pleased to support AIM Academy and the Race to Read. You can sign up for the race and find out more about the AIM Academy and its mission at
http://www.aimpa.org/student-life/community-events/racetoread
.