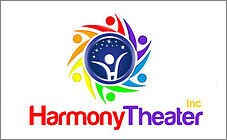 H
armony Theater is a nonprofit community-based organization that serves the needs of adults with disabilities and their families. Conicelli is proud to be a sponsor of their Purses, Bags, and More Bingo event on April 6, 2019.
Harmony Theater provides opportunities for approximately 55 adults with developmental disabilities to participate in performing arts activities for self-expression and social interaction. The theater produces two yearly events including a Fall Concert that features the vocal talents of our participants and a Spring Musical that combines the actors' acting, vocal, and dancing abilities.

Through activities, events, and weekly Saturday rehearsals at Church of the Messiah in Lower Gwynedd, Harmony Theater participants enjoy a safe, nurturing, creative environment where they can build friendships, transition into adult social life, and develop life skills in the "Harmony Theater Family".

On April 6 from 6:30-10 p.m. they will hold their 4th annual Purses, Bags, and More Bingo event, for the benefit of their May production of "101 Dalmations".

Tickets for the bingo event are $25 in advance or $30 at the door for 12 games, and $10 for 3 Special Game cards. Prizes will include designer purses, Harmony Theater swag, and more!

Visit Harmony Theater on the web at https://www.harmonytheaterinc.com, and on Facebook at https://www.facebook.com/harmonytheater.